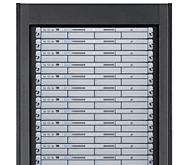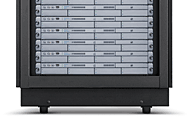 Stats Box - ON
Secure payment with PayPal.
Use your Visa, MasterCard,
American Express or Discover.
Stats Box - ON
Whether you are building a personal website or a professional website for your business, you will find what you need at HostChoice.net..

With all of our plans, you will have unlimited email addresses that can forward to one master address or each can forward to addresses located anywhere on Earth. If you have a large family or large international business, these addresses can each be assigned to a different person, place or department. Even set up mail addresses around the globe to your own multilingual tech support people. There is no stopping there when you have UNLIMITED addresses to play with. Got any ideas. Do it!

Currently, the highest demand on the net is on-line sales. If you weren't born yesterday, you probably heard of an on-line service called eBay.com.. You may even have bought or sold something there.

If you do sell items on-line, you will need somewhere to put your ads for people to see. You will need a website and if you want people to remember you, you will need an attention getting signpost.

Domain names are the signposts on the internet superhighway. If you pick one that tells everyone what you do, they will remember how to find you again..

Click here to compare our hosting plans and get started on your own internet highway adventure.
If you are looking for affordable and reliable UNIX hosting, you have come to the right place. HostChoice.net offers the most affordable hosting with features such as MS FrontPage, CGI/Perl, MySQL, PHP and you even get secure https web pages.. Best of all, 24/7 MULTILINGUAL customer service.
English Swedish Norwegian Spanish French German

Our state-of-the-art data centers are comprised of ultra high-quality connectivity, networking gear, climate control, security and power systems. Our facilities are monitored 24/7/365 from our state-of-the-art network operations center and if a problem arises, we are here to help you!

Our network is comprised of connectivity from several leading Internet backbone providers and enables us to achieve 99% network uptime for our customers. These providers have been carefully chosen to give us the most diverse connectivity possible. The Worldcom/UUNET, Level3 and Sprint backbones over multiple DS3 circuits per provider give us the capacity to host even the largest bandwidth intensive applications. Using the BGP4 routing protocol with each of our providers ensures that the most efficient available path will be taken for your Internet traffic.

Every hosting package includes the following feature packed list of services:
FrontPage Extension
CGI, PHP, ASP, SSI
Unix - Platform

Custom Error Docs
24/7 Customer Service
99% Up Time


---

HTTP standard URL and
HTTPS secure URL
You can make a secure HTTPS environment that will show your customers that their activity on your site will not be monitored by others.



---

Unlimited e-mail accounts
Unlimited e-mail forwarding
Unlimited e-mail auto-responders
Compare this to other BIG NAME providers that give you as many as 5 or even 10 e-mail accounts. With HostChoice.net, you get UNLIMITED e-mail accounts. You can have each account forward e-mail to one master address or have each account forward mail to a different address. This feature is great if you have employees all over the globe, just next door or part of an inter-office WI-FI network.